Palm Spring Classic Jazz Festival 2009
View the updated schedule.
Direct from the Bay Area, jazz festival circuit favorite:
Tom Rigney & Flambeau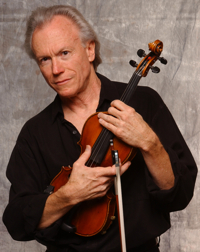 Also appearing throughout the weekend will be some of the best
Trad, Dixie and Swing Jazz Bands in the country.
Chicago Six
This popular band from Southern California first performed together at the "Belly Up Tavern" in Solano Beach, CA in 1981. Since then they have appeared throughout the USA and Canada plus Central America and the British Isles. They play a swinging mainstream Jazz with a touch of the Big Band sound. Members include leader and bassist Bob Finch, Dick Hamilton on trumpet, flute and alto sax, Lloyd Herbert on trombone, pianist Si Perkoff, Bob McKewen on tenor sax and clarinet with John Hall on the drums.
Chuck Miller and his Golden State Dixie Ramblers
A long time alumnus of the Disneyland street music crew, popular entertainer Chuck Miller has put together a select group of professional musicians that have worked with some of the best bands in the country. Miller and crew love to have a good time while performing and it always shows on the audiences faces. The "Ramblers" performing in the festival along with Miller will be vocalist Barbara Miller, Jimmy Ogden on trumpet, Russ Grimillot on trombone, banjo and guitar player Ted McNeese and vocalist, drummer and horn man Don DeFord.
Coyote Hills Jazz Band
The Coyote Hills Jazz Band is composed of seven experienced and versatile musicians, many of whom are former band leaders. They perform the music they enjoy most -- traditional Dixieland jazz, blues and more from the early 1900s. The band features a lovely female vocalist who thrills audiences with the songs of Bessie Smith and Sophie Tucker. Their active following has grown steadily and dancers, listeners, and other musicians love their high-spirited sound and contagious good time.
David Christopher
Vocalist David Christopher began his career performing with the vaudeville touring company Toby Tent Shows. Learning how to sing by listening to his mother's Gene Austin records, Christopher also performed in the theater throughout the mid-west. Flying out to Los Angeles on a whim to attend a Mae West concert, Christopher met the star backstage and ended up becoming her administrative assistant for 15 years. Moving to Palm Spring in 1969 he began singing at local nightclubs and cabarets and appeared for several seasons at the Fabulous Palm Springs Follies.
European Chanteuse Carol Cass
Given the moniker "The Willowy One" by a record producer, Cass found out that one of her major influences Lena Horne was also named Willowy. Establishing her base in Paris, France, she proceeded to perform with the Archie Shepp combo to standing room only audiences in nightclubs and Jazz festivals in London, Paris, Berlin, Stuttgart, Leipzig, Slovenia, Budapest, Athens and the Isle of Crete. She has been described as, "a touch of Ella here, a dash of Lady Day there, a Carmen McRae phrase or two, a splash of Nancy Wilson, the impact of Shirley Bassey, the glamour of Josephine Baker, the command of Lena Horne and the stamina of Tina Turner."
Geno Antonacci Quintet
Vibraphonist Geno Antonacci and Clarinetist Mikole Kaar have set out to recreate the classic sound of the Benny Goodman Quartet with Lionel Hampton and they have certainly succeeded. It was the late 50's that pianist Antonacci first heard recordings of the George Shearing Quintet and fell in love with the sound of the vibraphone. He started taking lessons from Peter Appleyard who has played with greats like Benny Goodman, Frank Sinatra and Shearing. Woodwind man Kaar, a former student of band leader Chet Jaeger, has performed extensively in the Los Angeles and San Diego area and performs regularly with vocalist Carrie Laandsgard. Pianist Johnny Morris is an accomplished arranger originally from the East Coast and also handles the musical director's chair for many local productions. Bassist Jeff Stover is the Valley's first call bass player and appears regularly at Sullivan's Steak House in Palm Desert. A solid and versatile drummer, Sal Frisuara is known as the "Paint Man" because of the amazing shades, colors and textures he coaxes from his drum set.
Harmonica Virtuoso Ron Kalina
Pianist, chromatic harmonica player, composer and recording artist Ron Kalina is originally from Philadelphia and it was there that he learned to accompany jazz singers on the piano. In Los Angeles he has performed at The Jazz Bakery and Catalina's with an elite band of jazz musicians moving easily from piano to harmonica and back. Appearing with him will be Gino Antonacci on piano and vibes and Jeff Stover on bass.
High Society Jazz Band
High Society carries on the tradition started by the late Larry Channave and consistently proves to be one of the most entertaining groups on the Dixieland Jazz festival circuit. Always a favorite of an ever-growing number of traditional jazz fans, the band which formed in 1980, has gained a widespread reputation as one of the best hard-driving, Chicago style jazz bands in the country. Members include Larry Okim on clarinet and sax, Billy Hawkins on trombone and vocals, Jay Bermnan on piano and vocals, Jerry Fenwick on trumpet, drummer John Hall and John Hurst on bass.
Jim Beatty
Clarinetist Jim Beatty calls Portland, Oregon home but spends most of his winters here in the Coachella Valley so he can "thaw out" as he puts it. Originally from Jamestown, New York, Beatty made the decision to become a professional musician after serving a two-year stint in the Army. Hailed as "the eminent Jazz soloist of the 21st century" by critics here and abroad, Beatty continues with performances in nightclubs and Jazz festivals throughout the country and the world. This year he performs with The Hot Sand Stompers and vocalist David Christopher.
Jim Kirwan's Hot Sand Stompers
Created specifically for the Dixieland Jazz Society of the Desert, Jim Kirwan's Hot Sand Stompers have decades of experience playing with the Woody Herman Orchestras and Big Tiny Little. Band members include Randy Johnson on piano, Steve Crowell on guitar, bassist Bill Irmi, Kent McGarrity on trombone, Joe Nutter on all woodwinds and Kirwan on drums. The magical sound of Jim Kirwan's Hot Sand Stompers captures their audience with the mixed sounds of Swing, Big Band, Rock, Latin, and Country. Jim Kirwan has loved music since he was a small boy. At the age of 15, Jim played his first professional gig, and at the age of 16-years-old, he joined the Musician's Union and played regularly as a paid musician. Jim has had a musical career playing drums and singing has also been successful in Television and Radio and has appeared in several movies as a musician. Jim was fortunate enough to play the part of one of the back-up singers in the Patsy Cline biography, Sweet Dreams. In 1962, he decided to move to Los Angeles and began working as a music director for KNX radio and began working casual gigs in L.A. and in 1994, Jim moved to the Coachella Valley where he continues to pursue his love of music, a love that has lasted for more than sixty years.
Joan Arline as Mae West
Vocalist, dancer and actress Joan Arline started her professional career as a Burlesque performer known on the circuit throughout the 50's as "The Sexquire Girl." As a showgirl she performed for three years in the chorus line as a dancer with the Fabulous Palm Springs Follies and appeared in the Golden Girl Follies in Atlantic City. She owned and operated the Joan Roth Dance School specializing in Russian Ballet and taught and performed Ballroom dancing, Tap and Jazz and staged annual recitals. Ms. Arline will be leading the Parasol parade on Saturday afternoon and will be performing a song before and after the Parade.
Manny Lopez Latin Jazz
Band Leader and RCA recording artist, Manny Lopez has been performing and playing music for audiences since the early fifties and he still enjoys leading a band and providing great Latin music for dancers. Born and raised in Los Angeles, Manny rose from his modest Mexican-American beginnings to being recognized world-wide as the "King of the Cha-Cha-Cha" during the late 50's and early 60's when the popularity of the dance became a phenomenon. In 1994 recording artist and Jazz vocalist Mark Winkler immortalized Manny when he wrote a song about his experiences in L.A. during the 50's. The song is called "Everybody Cha Cha." from his Tales From Hollywood CD. Manny will be backed up by his son Steve Lopez on bass, Johnny Meza on piano, Rod Kokolj on flute, Al Martin on congas and percussionist Craig Chestnut.
Palm Springs Classic Jazz Band
This is the fabulous group of musicians that Johnny Meza and Lola Rossi perform with at jazz festivals and at private, public and corporate events. Along with Johnny on piano and vocals and Lola on vocals the band includes woodwind master Steve Alaniz on clarinet, flute and alto and tenor saxophones. Alaniz's playing can be heard regularly on commercial radio and television spots. Trumpeter and vocalist Stan Watkins has performed with such notables as Barry Manilow, the Temptations and Brian Setzer to name a few. He leads his own bands Brujeria, a Latin band and Red Devil Dixie. Jeff Stover is one of the premier bassists in Southern California and has performed with Frankie Avalon, The Smothers Brothers, Tommy Tune, Jerry Vale, The Ink Spots, and Bobby Vinton. Drummer Craig Chestnut has performed extensively in the Los Angeles area and recently moved to the Coachella Valley.
Pat Rizzo
Patrick Tuzzolino
Patrick Tuzzolino is a critically acclaimed vocalist, composer, pianist, guitarist and jazz producer. Moat recently Tuzzolino played guitar and sang background vocals on Keely Smith's Swing, Swing, Swing CD and is a featured vocalist on Ray Anthony's big band CD The Swing Club. He has performed with such Jazz legends as Jon Hendrix, Joe Sample, Herbie Hancock, Carl Fontana, Sam Butera, Branford Marsalis, the Count Basie Alumni Band, Sarah Vaughn and Frankie Capp's Juggernaut Big Band. At the 1997 Playboy Jazz Festival he was a featured performer with the legendary Sam Most and trumpet player Carl Saunders. Tuzzolino has composed and performed many of his songs for film and television for HBO, ABC Films, MCA, UPN and episodes of King of Queens from the 2004 to 2005 season. A member of S.A.G. he has acted in supporting roles for The Fresh Prince of Bel-Air, Blood Money, Pistol Blues and Sleepless.
Prime Time Jazz Band
This band is hot!! And getting hotter. Great arrangements, enhanced by FREE playing from some of the best in the business. Leader Jerry MacKenzie goes smoothly from clarinet, sax and banjo and Renard Perry, a veteran of the Kid Ory Jazz Band, always plays a fine trumpet. Jan and Jerry led Custer's Last Band for 12 years until they moved south where Primetime was born in 1996. Renard also plays with the fabulous Moonlight Swing Orchestra, a recreation of the Glen Miller Band of the war years. Bert Turetzky on string bass, Gene Hartwell on piano, and Tyler Buckley on drums, have always had music as their sole source of income, a difficult feat these days. Bert is professor emeritus of music from UC San Diego, for 35 years. He has played in symphony orchestras all over Europe, Australia and the United States and also plays in a great Klezmer band. Gene Hartwell played piano for the Bill Green Dance Band for many years is a wonderful accompanist and solo pianist. Tyler, the youngest band member has played in dozens of great rock groups, and the well known group Tobacco Road. Tyler is a terrific drummer and a well rounded player, who also plays with Jan & Jerry in a 17 piece big band. The addition of Pat ONeal on trombone, formally of Stumptown Jazz Band, and leader of bands on the Columbia River Boats, will certainly be a great energizer.
Steve Madaio
Madaio has become one of the most sought after trumpet players since he started working with Stevie Wonder in 1970. "That opened up an inner circle of contacts allowing me to do sessions for John Lennon, Harry Nillson, The Rolling Stones, Bob Dylan and David Bowie," says Madaio. He has also recorded for Donna Summer, Earth Wind and Fire, B.B. King, Bonnie Raitt, Barbra Streisand, Carly Simon, The Allman Brothers Band, K.C. and the Sunshine Band and the list goes on and on. Currently he leads his own band at various hot spots in the Valley and will be performing at the festival with The Gino Antonacci Quintet.
Tom Rigney & Flambeau
Hailing from the San Francisco area, violinist/fiddler Tom Rigney and Flambeau have been burning up the jazz festival circuit since arriving on the scene five years ago. As a former member of Queen Ida's Bon Temps Zydeco Band, Rigney became inspired by the rhythms of the New Orleans sound. As co-leader of the Country Swing band Back in the Saddle, his group won the coveted Bammie award. Backing up Rigney for this year's festival will be solid drummer Brent Rampone, a very locked in Steve Parks on Bass and vocals, guitarist Danny Caron who is the former bandleader for blues artist Charles Brown and talented boogie-woogie piano player Jennifer Jolly sitting in for Flambeau regular Caroline Dahl.
Yve Evans and Company
Evans' band (she calls it her Company) is comprised of some of the industry's most accomplished musicians. Each performance shows a dedication to the tradition and understanding of Jazz and it's timeless repertoire. The goal is sharing the sheer joy and freedom that her music brings, or at the very least taking the audience on a musical roller coaster ride with Yve at the helm.
And many other special guest artists.
Brought to you by:
The Dixieland Jazz Society of the Desert
and festival sponsor Prestige Entertainment Services